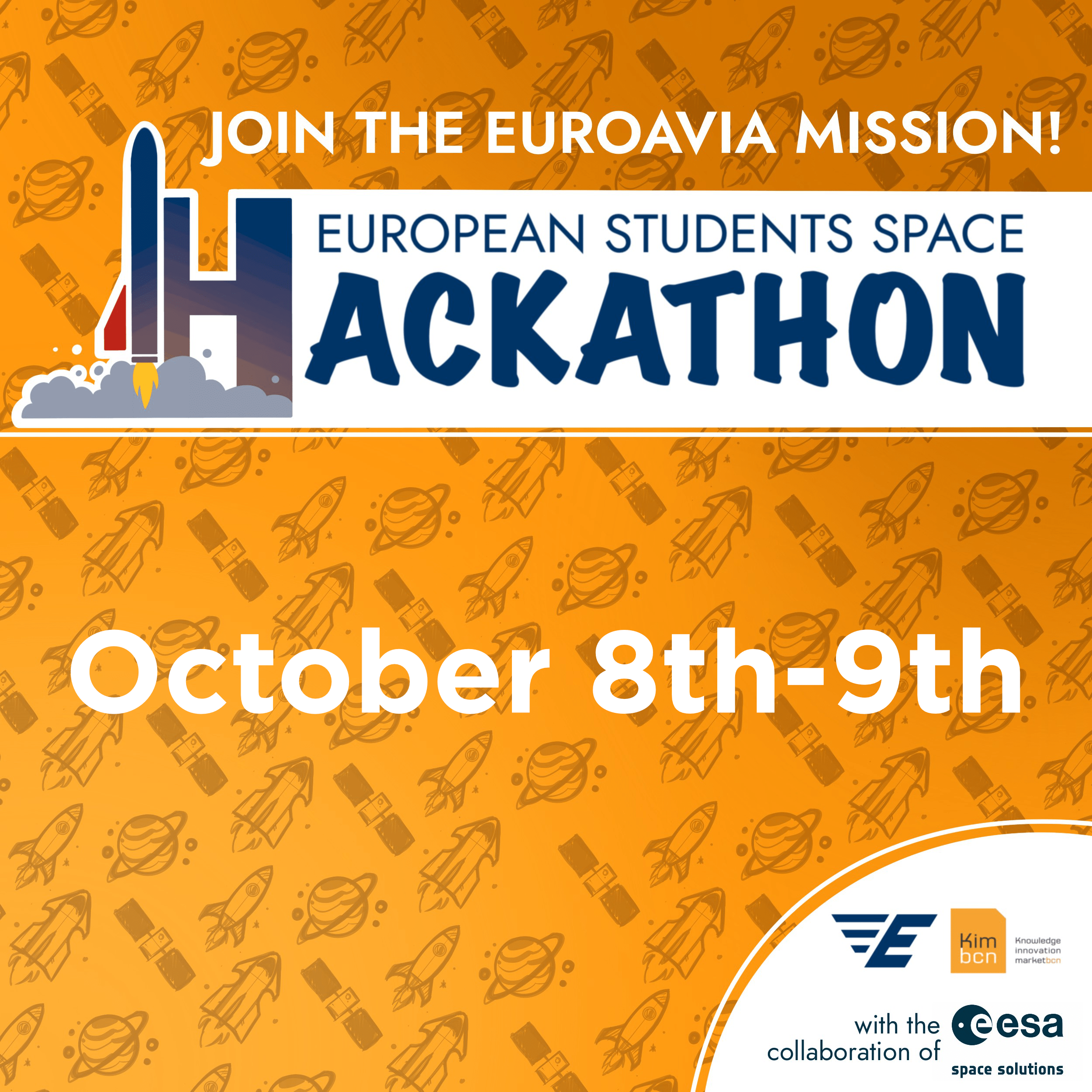 EUROAVIA Mission
October 8

//

October 9

An online 24-hour-hackathon where the teams (from 2 to 5 members) will have to solve a space-related challenge with support from professional mentors. All the solutions will be evaluated by a professional jury panel.

The week prior to the event you will have the chance to attend webinars about the topics treated in the hackathon as well as cultural activities in order to get to know more about the other participants and its origins.

Who can participate? 

Everybody who has interest in the space sector technologies and its business strategies can participate in the hackathon, however, it is fully oriented to students who are enrolled on a space-related degree in Europe.