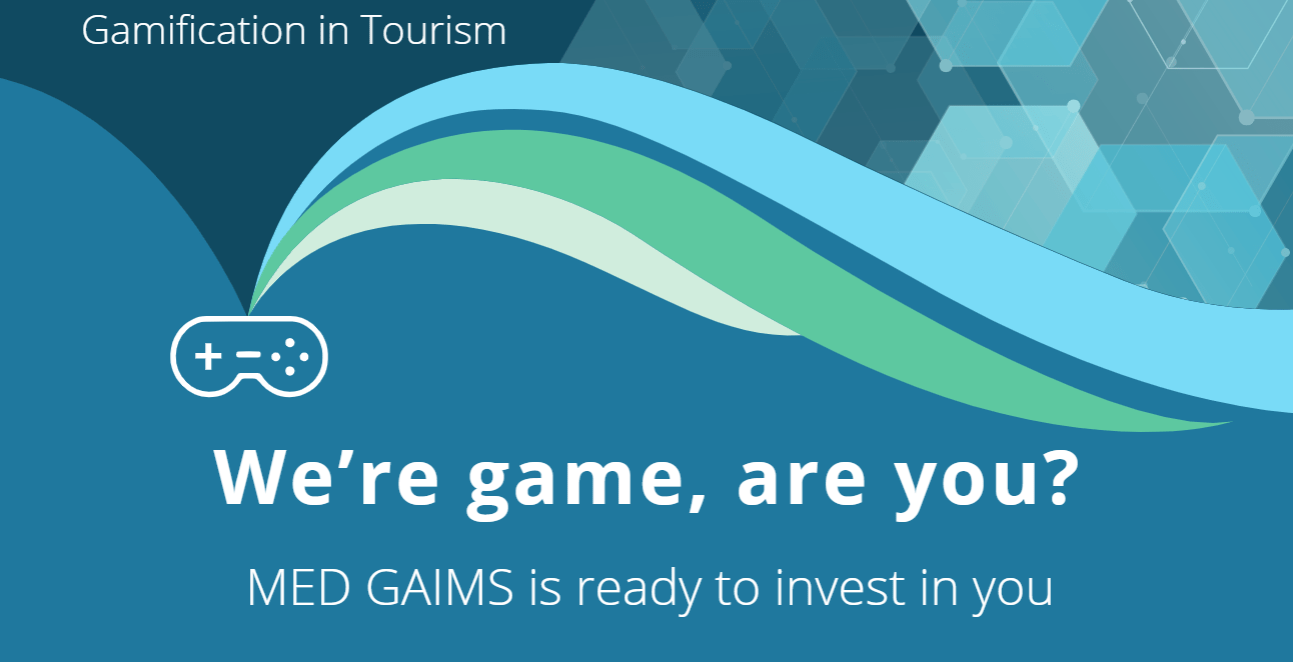 MED GAIMS: Gamification in Tourism (Round 1)
27 September 2020

//

4 October 2020

The MED GAIMS project develops games to revolutionize the tourist site experience by gamifying it with both physical and virtual applications, thus increasing tourism flows to the destinations, and creating jobs and start-ups for game entrepreneurs. The project applies game design to create experiences for tourists, and as a result gives a necessary competitive edge to the attractiveness of less known sites.

MED GAIMS will be launching a competition to offer 20 funded grants for game development at selected tourism sites (5 per partner country, i.e. Italy, Spain, Lebanon, Jordan). The two selected destinations in Spain are Vilanova i la Geltrú City Center, and Vilanova i la Geltrú Sea Front. The conceptual context of the creative space in Vilanova is about the discovering of "Secrets". The general storytelling umbrella will enhance the participants to follow the guidelines that during the gamified experience or at the end of it the user will "discover" hidden "Secrets".
Deadline to register: 27th of September // Round 1: 3rd-4th of October