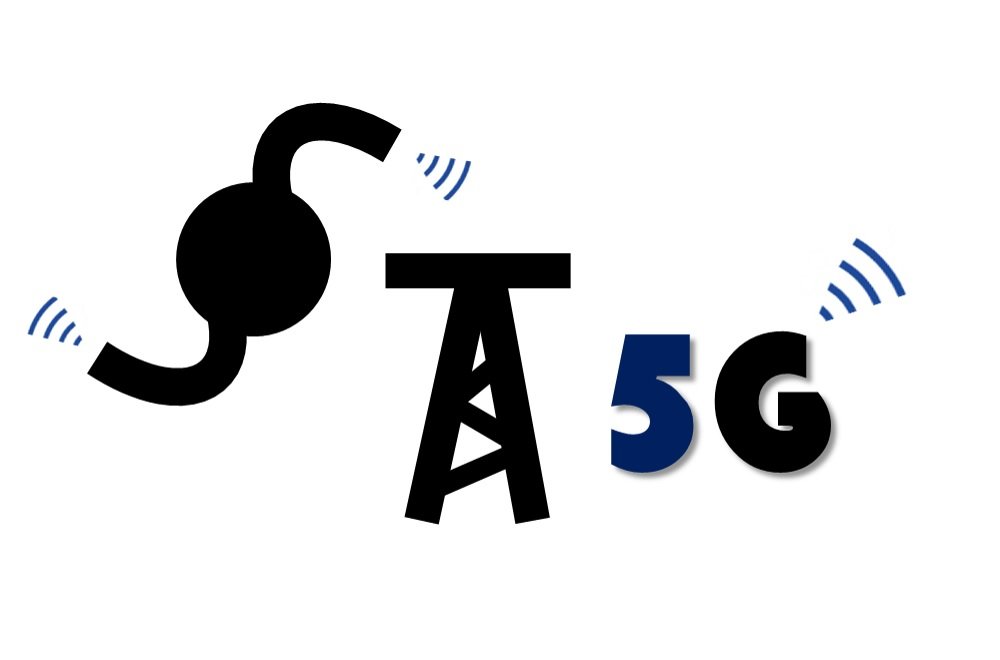 Workshop: Integration of Satellite Systems into Terrestrial 5G Networks (ST5G)
29 June 2020

//

3 July 2020

During the IEEE NetSoft Conference 2020, the i2CAT Foundation will organize the workshop 'Integration of Satellite Systems into Terrestrial 5G Networks (ST5G)', a session that will focus on new research results targeting the integration of the satellite communication systems into terrestrial 5G networks, as well systems operation, trials and descriptions and service provision. The goal is to provide a blend of systems oriented and general research papers.

People wishing to submit their papers to participate in the workshop should provide quality technical papers for the academic, researcher and professional engineer covering all aspects of satellite systems, radio access, cloud and 5G Edge computing resources, networks, components and services.

Topics of relevance include:
Use Cases and Architectures

Operators and Enterprise-based environments
Slices in Constrained Environments (IoT, Edge, etc.)
Innovative service and Application
Smart-X slice mobility

Satellite Systems

Satellite communication and broadcast systems
Satellite networks and networking
Hybrid systems

Physical Layer Design and Hardware Aspects

Advanced Radio Elements for 5G Communications
Advanced Satellite Systems for 5G Communications

Network Softwarization, Management and Orchestration

Virtualization of Satellite and terrestrial and radio Elements
Software Defined Networking for Converged Technologies
Common operations and API
Inter- and intra-slice Interactions
Lifecycle Management and Orchestration
High Availability and Reliability Techniques

Standardization Trends and Activities

Status and progresses in 3GPP/ETSI/IETF/5GAA and other SDOs
Slice-enhanced Networking and Telecommunication Protocols
SDN/NFV Initiatives
Technical Program Committee
Chair
Dr. Hamzeh Khalili, Fundació i2CAT, Spain
Co-Chair
Dr. Pouria Sayyad Khodashenas, Fundació i2CAT, Spain
Members
Dr. Muhammad Shuaib Siddiqui, Fundació i2CAT, Spain
Dr. Sergi Figuerola Fernandez, Fundació i2CAT, Spain
Dr. David Rincon, Polytechnic University of Catalonia, Spain
Dr. Konstantinos Liolis, SES, Luxembourg
Dr. Daniel Camps Mur, Fundació i2CAT, Spain
Dr. Simon Watts, Avanti, England
Dr. Michael Fitch, University of Surrey, United Kingdom
Dr. Ioannis Giannoulakis NCSR Demokritos, Greece
Dr. Eduard Grasa Gras, Fundació i2CAT, Spain
Dr. Emmanouil Kafetzakis, 8 Bells Research, Spain
Dr. Hamidreza Kermajani, University of Toronto, Canada
Dr. Emmanuel Lavinal, University of Toulouse, France
Dr. Alberto Leon-Garcia, University of Toronto, Canada
Dr. Susanne Naegele-Jackson, University of Erlangen-Nuremberg, Germany
Dr. Karim Nasr, University of Greenwich, United Kingdom
Dr. Roberto Riggio, Fondazione Bruno Kessler, Italy
Dr. Behnam Shariati, Fraunhofer HHI, Germany
Paper submission
Please follow NetSoft submission rules, which can be found here (Full papers or Short papers, up to 9 pages and 5 pages respectively, using the Standard IEEE conference templates for LaTeX formats or IEEE template for Microsoft World). All accepted ST5G papers will be included in NetSoft 2020 Proceedings (published on IEEE Xplore).
Submission deadline extended: 2 March, 2020
Notification of acceptance: 23 March, 2020
Camera-ready: 6 April, 2020
Submissions must be made via EDAS: https://st5g2020.edas.info/newPaper.php?c=27012