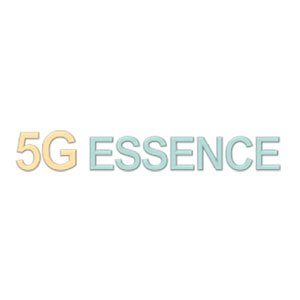 5G ESSENCE
Embedded Network Services for 5G Experiences
Started at: 01-06-2017
Ends on: 30-11-2019
Areas: 5G & IoT - Software Networks
Description
5G ESSENCE addresses the paradigms of Edge Cloud computing and Small Cell as a Service by fuelling the drivers and removing the barriers in the Small Cell market, forecasted to grow at an impressive pace up to 2020 and beyond and to play a key role in the 5G ecosystem. 5G ESSENCE provides a highly flexible and scalable platform, able to support new business models and revenue streams by creating a neutral host market and reducing operational costs by providing new opportunities for ownership, deployment, operation and amortisation.
Estimated impact
5GEssence introduces innovations in softwarization, virtualization and cognitive management to provide a highly flexible and scalable platform capable of supporting new business models.
5G ESSENCE leverages knowledge, SW modules and prototypes from various 5G-PPP Phase-1 projects, SESAME being particularly relevant. Building on these foundations, very ambitious objectives are targeted, culminating with the prototyping and demonstration of 5G ESSENCE system in three real-life use cases associated to vertical industries, i.e., edge network acceleration in a crowded event, mission critical applications, and in-flight communications.
This project has received funding from the European Union's Horizon 2020 / 5G-PPP research and innovation programme under Grand Agreement No 761592.
By continuing to use the site, you agree to the use of cookies. More information
The cookie settings on this website are set to "allow cookies" to give you the best browsing experience possible. If you continue to use this website without changing your cookie settings or you click "Accept" below then you are consenting to this.