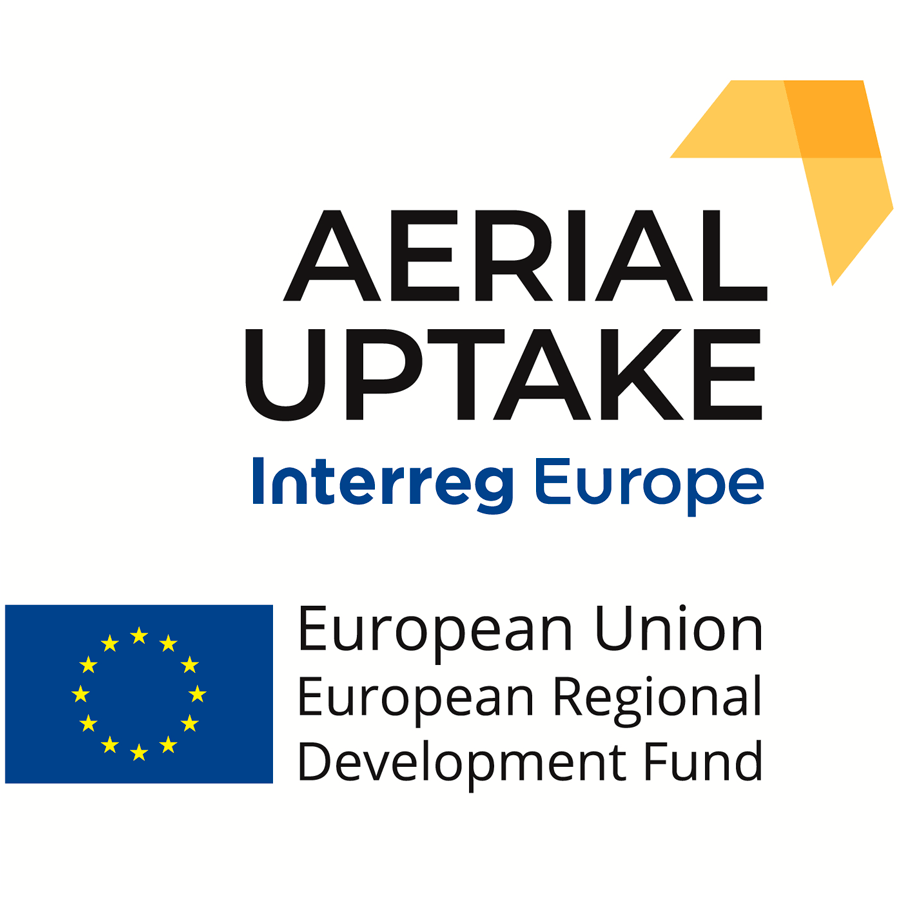 AERIAL UPTAKE
Removing barriers to the uptake of innovative Unmanned Aerial Systems in the EU
Started at: 01-08-2019
Ends on: 31-07-2022
Description
AERIAL UPTAKE brings together local / regional public authorities and key players of the UAS sector from 6 European regions, being pioneers in the creation of a single European drone market. They exchange and transfer knowledge to unleash the potentials of UAS technology for civil and commercial usages. Besides exploring and addressing the key needs and bottlenecks of innovation and commercialisation of UAS, partners investigate tailored solutions for increasing societal acceptance by enhancing and articulating positive social impacts of drone technology.
The project implementation will be organised along 3 THEMATIC FIELDS (TF) corresponding to the project sub-objectives:
1) TF INNO will focus on policy interventions, that facilitate experimentation, real-life testing and demonstration of novel UAS technologies;
2) TF MARKET will work on the sub-topic of market uptake, incl. collaboration, networking and clustering among relevant actors;
3) TF SOCIAL IMPACT will focus on overcoming ethical, legal and social concerns and raising public demand for new UAS solutions.
Estimated impact
Performance improvement of regional development policies and programmes in delivering new technologies and application of unmanned aerial systems for civil and commercial usages.
9 project partners and decision makers in charge will have higher knowledge of standards and practices applied in other countries/regions.
6 project partners regions will have better understanding on the needs and opportunities in their regions with regards to UAS.
 5 Managing Authorities will have better knowledge so to address potential beneficiaries of funds towards innovative projects including UAS technology.
Other outputs:

37 Policy Learning events
18 Good Practices identified
5 Action Plans developed
This project co-funded by the European Regional Development Fund (ERDF) under the umbrella of the European Union programme Interreg Europe.
By continuing to use the site, you agree to the use of cookies. More information
The cookie settings on this website are set to "allow cookies" to give you the best browsing experience possible. If you continue to use this website without changing your cookie settings or you click "Accept" below then you are consenting to this.