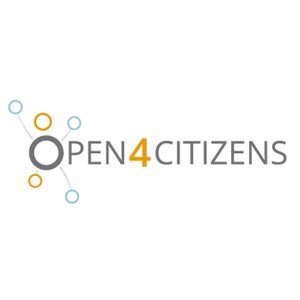 Open4Citizens
Empowering citizens to make meaningful use of open data.
Started at: 01-01-2016
Ends on: 30-06-2018
Areas: Living Labs & Digital Social Innovation
Description
This CAPS-SI initiative, funded by the EC, has implemented a model of citizen innovation lab focused on delivering open data based innovations that tackle societal needs.
In 2017, the pilot has carried out two citizen hackathons, one in the Moroccan city of Casablanca together with the Smart City Expo, and a second in Barcelona in partnership with the Catalan Government's Department of Transparency. In January 2018, an Urban Challenges Hack was organized to establish partnerships with creative communities to tackle urban challenges with innovative open data solutions.
Estimated Impact
The goal of the project is to empower everyone to make meaningful use of open data, designing a citizen laboratory model where different actors can co-create solutions that address a range of urban problems, stimulating local communities to find innovative solutions based on the reuse of data.
Open4Citizens is a European Project under the Horizon 2020 Programme topic ICT-10-2015.
By continuing to use the site, you agree to the use of cookies. More information
The cookie settings on this website are set to "allow cookies" to give you the best browsing experience possible. If you continue to use this website without changing your cookie settings or you click "Accept" below then you are consenting to this.