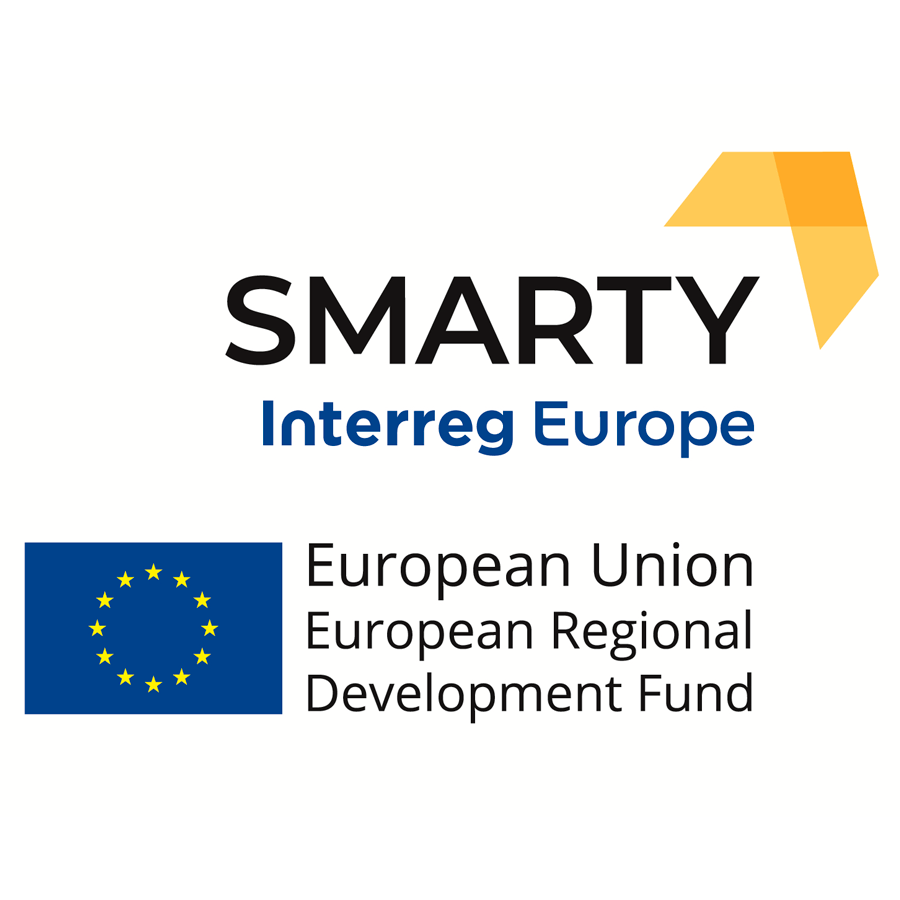 SMARTY
Smart SMEs for Industry 4.0
Started at: 01-08-2019
Ends on: 31-07-2023
Description
SMARTY aims at establishing a common basis for policy learning among its members in order to deal with the main challenges hampering the diffusion of Industry 4.0 solutions and their enabling potential into the European SME ecosystem.
SMARTY will implement interregional learning activities to identify, analyse and share solutions which have already been tested in one of the participating regions and that can help in the innovation processes of other partners' regional industrial systems. These exchanges of experience will take place at the Interregional Thematic Seminars and Interregional Policy Brokerage workshops organized by the project on a semester basis, which will cover key topics such as Production Performance Monitoring Systems (PPMS), Predictive modeling and maintenance, Virtual Reality and Simulation Technologies, and Smart logistics and network management. The learning potential embedded in these interregional exchanges will result in the uptake of new good practices and projects by the partners, thus enabling the delivery of innovation within regional supply chains.
Estimated impact
The overall result of the project will be to improve the capacity of the partners' policy instruments to support the adoption of Industry 4.0 by SMEs through the implementation of new and better projects.
Specific outputs:
63 Policy Learning events
26 Good Practices identified
4 GPs Guidelines with Policy Recommendations
8 Regional Surveys (Mapping)
8 Action Plans to transfer Good Practices to the regions
8 Policy Instruments improved
This project co-funded by the European Regional Development Fund (ERDF) under the umbrella of the European Union programme Interreg Europe.
By continuing to use the site, you agree to the use of cookies. More information
The cookie settings on this website are set to "allow cookies" to give you the best browsing experience possible. If you continue to use this website without changing your cookie settings or you click "Accept" below then you are consenting to this.