13/11/2023
Edge computing has significantly advanced industrial applications by integrating computational capabilities with industrial data sources. This innovation has led to the emergence of novel industrial use cases that capitalize on advantages such as ultra-low latencies, optimized resource utilization, and the flexibility of deploying applications in a distributed manner.
In the context of Industrial Internet of Things (IIoT) deployments, a characteristic feature is the generation of vast amounts of data flowing from end devices across the industrial cloud continuum (ICC) for further processing. Managing such massive data flows necessitates specific data acquisition and processing mechanisms with strict requirements for interoperability and Quality of Service (QoS) support. The diverse range of IIoT devices and protocols further requires interoperability across various levels, including the orchestration and management of industrial devices, network infrastructure, computational resources, and industrial applications.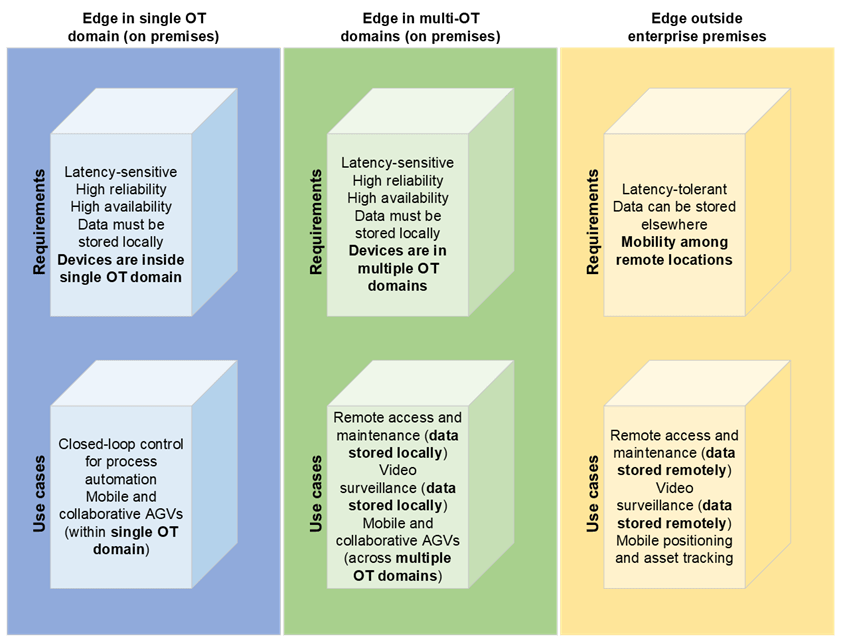 Moreover, 5G provides additional flexibility to industrial use cases by providing connectivity services within the industry. 5G-ACIA promotes the installation of 5G private networks with both standalone models and models integrating public-private networks. While the 5G-ACIA exposure landscape does not currently consider edge computing and 5G service/connectivity provisioning capabilities, these capabilities are anticipated to be crucial for industry 4.0 service innovation and new business models.
6GSMART-ICC focuses on advancing cloud-continuum orchestration technologies in the industrial domain, aiming to design an Industrial Cloud Continuum orchestration system using state-of-the-art technologies. Among other developments, 6GSMART-ICC seeks to identify and advocate for adopting relevant edge computing and 5G service/connectivity provisioning capabilities within the GSMA Open Gateway initiative. Finally, the exposure of capabilities between domains is explored, emphasizing the need for a single entry point for OT enterprises to manage services. 6GSMART-ICC aims to create a mediation solution, ensuring consistent and resilient access to service capabilities in distributed environments for OT enterprises.
Author: Estela Carmona, PhD – Senior Researcher, Software Networks, i2CAT Foundation