Funding opportunities for Business Innovation
Boost ICT research towards the market

Industry 4.0 Coupons


INNOTEC grant


Cervera R&D Transfer Projects

Industry 4.0 Coupons
The Industry 4.0 coupons are direct financial discounts that can be exchanged for an expert innovation service offered by ACCIÓ-accredited entities.
The i2CAT Foundation, under the TECNIO label, is an accredited provider for the program, an initiative of ACCIÓ –the Catalan Government Agency for Business Competitiveness– for SMEs companies that want to carry out an innovative project, an improvement in a production process or a new service or product.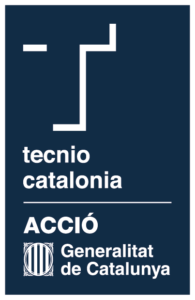 Deadline

The 2020 call is now open and the deadline for submission ends on November 17, or until the budget allocated to the program has been exhausted.
Companies

SMEs companies with operational headquarters in Catalonia
Financial discounts

Two grants:

"Diagnosis Industry 4.0": 8,000€

"Implementation Industry 4.0": 20,000€
INNOTEC grant
Don't leave any R&D project to gather dust!
INNOTEC is the service of ACCIÓ that will help you make it possible. If you have an R&D project of between 50,000 and 200,000 euros, the INNOTEC grant can subsidize up to 70% of its cost.
The INNOTEC grant funds from 25 to 70% of R&D projects developed by companies established in Catalonia. These projects must be carried out in collaboration with TECNIO-accredited university groups (or CSIC or CERCA centres).
The i2CAT Foundation, under the TECNIO label, is an accredited provider for the program, an initiative of ACCIÓ –the Catalan Government Agency for Business Competitiveness–.
The 2020 INNOTEC call will open soon.
Application

INNOTEC grants are awarded by competitive competition. Once the call is closed, the projects eligible to benefit from the grants will be assessed following criteria of excellence, impact and method. The 2020 call will open soon. INNOTEC grants have a total budget of 1.5 million euros of which 150,000 euros will go to circular economy projects.
Companies

R&D projects involving at least a three years old company whose operations are established in Catalonia and at least one TECNIO-accredited Public Technology Developer – PTD (university groups or from the CSIC and CERCA centres). Their maximum duration is three years from the date of application.
Costs can be subsidized

Personnel:
Researchers, technicians and auxiliary staff, staff involved in the project

External collaborators: contracting of research and development (only by the company), other consultancy and advisory expenses

Depreciation of project equipment and instruments
CDTI-Cervera R&D transfer projects
Cervera R&D Transfer Projects is a financing line, granted by the CDTI, aimed at research and business development projects of an applied nature for the creation or significant improvement of a production process, product or service.
The essential characteristic of this call is that companies must collaborate with Technological Centers, such as i2CAT, to perform certain activities in the project.
i2CAT is an official registered center within Cervera program and holds a leading position in the research and development of advanced digital technologies at local and international scale. With our experience in supporting innovation, we can collaborate with your company to apply to this call and to develop the requested innovation project.
Projects

The projects must demonstrate a technological differential aspect over the existing technologies in the market.
The minimum project budget is 175.000 euros and, for individual projects, the duration is between 1 and 3 years.
SMEs and mid-cap companies

Companies that collaborate with Technological Centers of national scope in the priority technologies Cervera. Among all the technologies, i2CAT stands out in:
– Eco-Innovation

– Intelligent manufacturing

– Health technologies

– Safe and healthy food chain

– Deep learning and Artificial Intelligence

– Advanced mobile networks

– Intelligent transport

– Protection of information
Cervera Technology Center

Relevant participation of a Cervera official registered center is mandatory. Its participation must be at least 10% of the total project's budget.
i2CAT R&D CAPABILITIES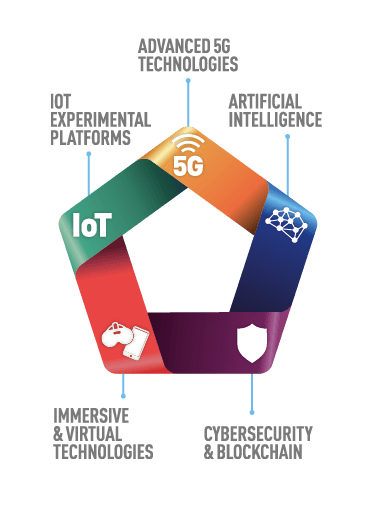 Sectors
Health

.
Telco

.
Technology

.
Cybersecurity

.
Environment

.
Media

.
Let's work together
By continuing to use the site, you agree to the use of cookies. More information
The cookie settings on this website are set to "allow cookies" to give you the best browsing experience possible. If you continue to use this website without changing your cookie settings or you click "Accept" below then you are consenting to this.