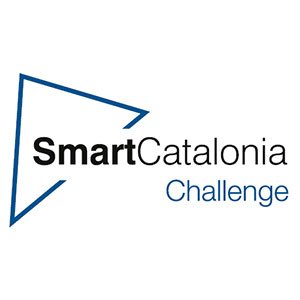 SmartCatalonia Challenge
An open innovation competition to solve technological challenges
Areas: Smart Cities & Regions
Description
SmartCatalonia Challenge is an initiative of the SmartCatalonia strategy by the Generalitat de Catalunya which promotes innovation among companies and entrepreneurs by creating technological solutions to diverse challenges.
The competition has connected the problems of cities around Catalonia with proposals by innovators for 3 editions. These solutions have a focus on improving quality of life for the citizens and offering real answers to urban questions.
In the 2019 edition, the challenges will be posed by Port de Barcelona.
SmartCatalonia Challenge has 5 specific stages:
Challenge identification
Presentation of the competition and introduction of the challenges
3 month period to gather proposals
Selection of the top 10 proposals
Awards Ceremony
Estimated impact
The objectives of SmartCatalonia Challenge are:
Involve ICT entrepreneurs and SMEs in a challenge to solve the problems of Catalan municipalities and other organizations
Enrich the Catalan smart ecosystem
Promote innovation among SMEs and entrepreneurs
By continuing to use the site, you agree to the use of cookies. More information
The cookie settings on this website are set to "allow cookies" to give you the best browsing experience possible. If you continue to use this website without changing your cookie settings or you click "Accept" below then you are consenting to this.