28/07/2020
The Catalan company Tecsidel leads VIPMAT in the framework of the Technological Transfer program CERVERA
Tecsidel, a company based in Barcelona, has launched the experimental project VIPMAT, a technological transfer initiative supported by the Centre for the Development of Industrial Technology (CDTI) CERVERA program (IDI-20191279). The i2CAT Foundation leverages its expertise in V2X (Vehicle to Everything) communications and systems to lead the technical implementation of the project.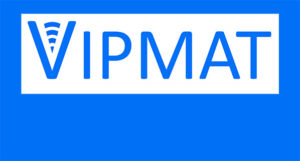 VIPMAT (Vehicle to Infrastructure Platform for Mobility Accounting and Tracking) aims to build a platform prototype for accounting and monitoring the mobility of vehicles connected to the infrastructure. This platform implements an automatic data exchange between connected vehicles and Free-Flow control points, which allow for vehicles to be accounted for while in motion. VIPMAT's innovation originates from the use of wireless communications such as CAV (Connected Autonomous Vehicles) and V2X to achieve a high volume of exchanged data, including vehicle, route, passengers and cargo information.
V2X expertise
Tecsidel has trusted in the i2CAT Foundation to lead the technical side of the project. The research center will study and evaluate the most suitable solutions regarding  hardware and communications standards by carrying out lab and field tests, will validate OBU (On Board Unit) and RSE (Road Side Equipment) systems, and will develop the necessary network software to fit the VIPMAT platform prototype.
This innovative platform will facilitate the automation of processes thanks to wireless V2I (Vehicle to Infrastructure) communications, enabling a variety of services like road-usage payment, the measurement of the environmental impact of control points for vehicles, and the control of passengers and/or transported goods, as well as vehicle routes