20/10/2020
Three summer camps won the "Bitbot Challenge 2020", which Finale was celebrated on Ada Lovelace's day.
This was the first edition of the Challenge, impulsed by the Ministry for Digital Policy and Public Administration with the collaboration of the i2CAT Foundation. It aspires to inspire young girls who want to pursue a career in the STEM disciplines, framed in the Government of Catalonia's DonaTIC program.
From the 17 projects selected, 15 were awarded 1.500 € to be developed during the summer. From these 15 summer camps, three were selected as the winners of this year's edition Challenge. Joan Manel Martin, Managing Director of the i2CAT Foundation, announced the second position in the event, held virtually.
The winners were:
1st place – "Automatització del reg amb micro:bit" (RobotSitges)
This project wishes to improve vine irrigation systems with electronic devices and avoid plagues and diseases. This summer camp is the only one that achieved 100% of feminine participants.
2nd place – "Campus Tecnològic Tria" (Fundació Comtal de Barcelona)
This summer camp offered a completely virtual summer camp with 83% of feminine participation. The totality of its places was occupied by vulnerable groups.
3rd place – "Any 2230. Programa Interestelar Artemis" (RobotElBaix)
The participants worked on digital engineering areas such as electronics, drones, programming, and robotics.  The participants were a spaceship crew, and 40% of the spots were reserved for vulnerable collectives.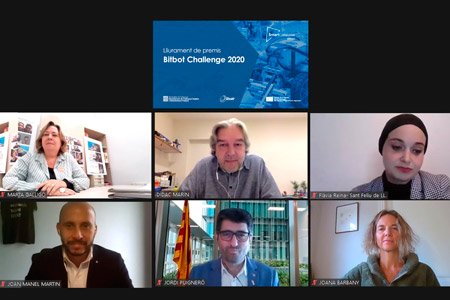 The i2CAT Foundation collaborated on the Challenge, as it represents the spirit to bring technical knowledge and resources to citizenship, accompanied by the goal of fostering STEM among young generations, which will transform tomorrow's society.