13/05/2021
The 5G Area 'Catalunya Central' will be extended through Osona, Moianès, Berguedà, and Bages
The 5G Areas Project aims to boost the 5G Catalan ecosystem and to transform Catalonia into one of the digital hubs of Europe, an international reference regarding this technology. Aiming to improve the already existing technology services, promote the commercial use of the 5G network and impulse its extension, promoting use case and proof test in real environments and promoting a digital economy beyond urban areas. The local economy will be dynamized while the actors are connected with the ecosystem, fostering participation.
Pilot projects and 5G dissemination
The 5G Area 'Catalunya Central' epicenter is in Vic, with its primary activity focused on designing and executing proof of concept or pilots, performing workshops with the local ecosystem about digital services, and 5G and in training activities with other stakeholders of the territory.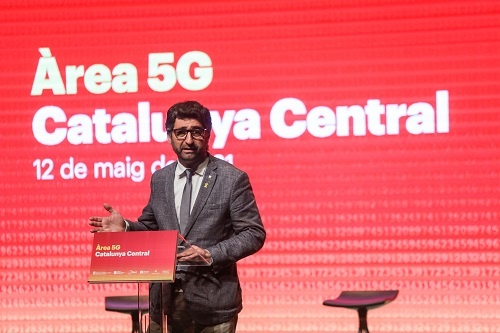 The Area aims to generate 5G use cases boosting sectors that are drivers of the economy and that converge with the priorities of the territory. One of them is the agri-food sector, which represents a large part of the GDP of the central counties. It is intended to encourage initiatives of greater added value that promote sustainability in the sector. Another is Industry 4.0, focused on mechanical metal and mining. These types of companies need to strengthen their value chain amid a digital transformation and some of them have very specific needs, for example, in terms of security. The 5G Area of 'Catalunya Central' also has an impact on small municipalities and rural habitat, driven by new models of remote organization that affect education and work, in addition to drones and the challenges and applications that derive from them. To channel each of the projects, a network of local collaborators has been designed to maximize the impact in each sector.
Rosa Paradell, Innovation Business Development for the Public Sector at i2CAT, explained that "through collaboration and public-private cooperation, the main objective of the Area is to initiate a sustainable strategy, able to create solid structures to positively impact the territory".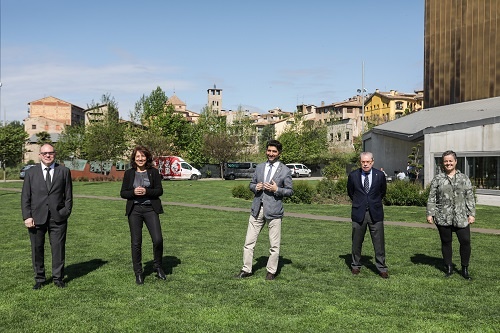 The 5G Area 'Catalunya Central' adds to the 5G Areas Terres de l'Ebre, Ponent, Penedès and Camp de Tarragona presented in 2020. It has been impulsed by the Ministry for Digital Policy and Public Administration in collaboration with the Mobile World Capital Barcelona, the i2CAT Foundation, Barcelona's Provincial Council, Vic's council, and Creacció.
You can see the full presentation on Youtube
Original source: Ministry for Digital Policy and Public Administration