14/12/2020
This project is developed by the Ministry for Digital Policy, with the collaboration of the Mobile World Capital Barcelona and the i2CAT Foundation, and with the support of Igualada and Vilanova Cities' Councils, TICAnoia and Telefonica.
This 5G Area will boost different sectors through the use and testing of the 5G technology: healthcare, mobility and connected vehicle, media, and talent recruitment and retainment. The initiative will impact directly on the economic dynamization and innovation promotion, improving companies' competitivity and allowing them to perform pilot tests with the generation of new qualified digital profiles.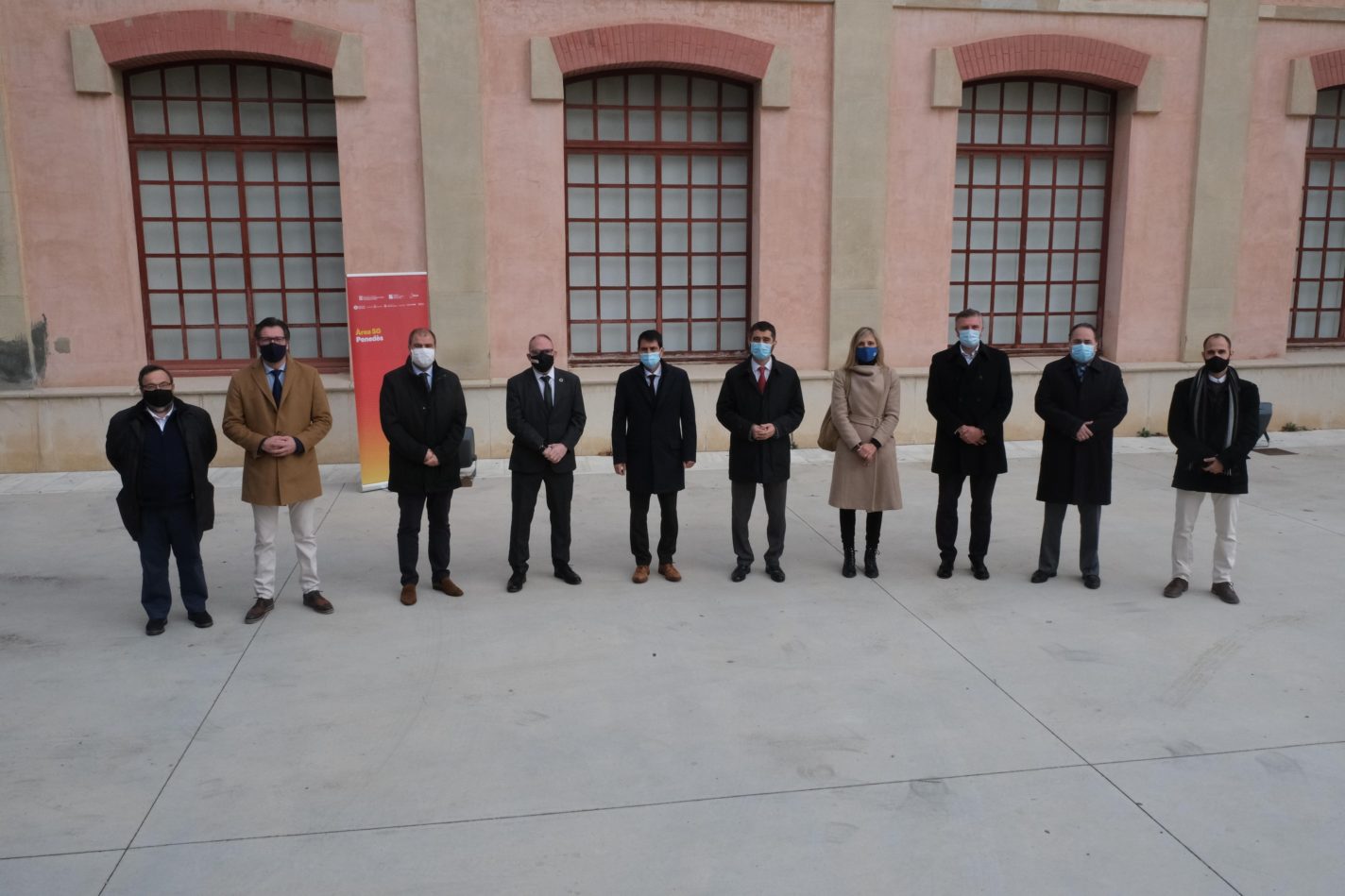 This Area aims to deploy a 5G infrastructure to promote training and dissemination, workshops, labs, and pilot tests and use cases about 5G. The goal is to promote a collective action of the Industry – that can develop 5G solutions – society, administration, and education to develop integrated solutions, defining a model to dynamize, attract initiatives and resonate globally in the territory. This Area includes Anoia, Alt Penedès, Baix Penedès, Garraf, and in its first phase, Igualada and Vilanova i la Geltrú, too.
In the presentation, Mr. Jordi Puigneró, Minister for Digital Policy and Public Administration of the Government of Catalonia, announced that the Ministry for Digital Policy presented a project to boost 5G Areas and the 5G deployment for a value of 25 million euros.
This 5G Area aims to be a key tool for the development of the industry and services. Regarding healthcare, there exists the 4D Health Innovation Simulation Center in Igualada, which can become the reference for applied 5G in Catalonia. In Garraf, other projects can benefit from it, like territorial specialization and competitiveness projects, "Active and healthy aging and dependency" (PECT), or the Institute of Robotics for Dependency (IRD).  Other sectors like mobility and the connected vehicle will be able to use the 5G signal to create new projects and services.
In media and entertainment, Vilanova i la Geltrú already counts with various initiatives: professional formation on videogames and virtual environments or initiatives like the European project MedGaims, focused on virtual reality and gamification in tourism, lead by the i2CAT Foundation and the Innovation public agency Neàpolis. With 5G, all of them can favor talent retainment and attract new digital professionals, generating the need for qualified ICT profiles.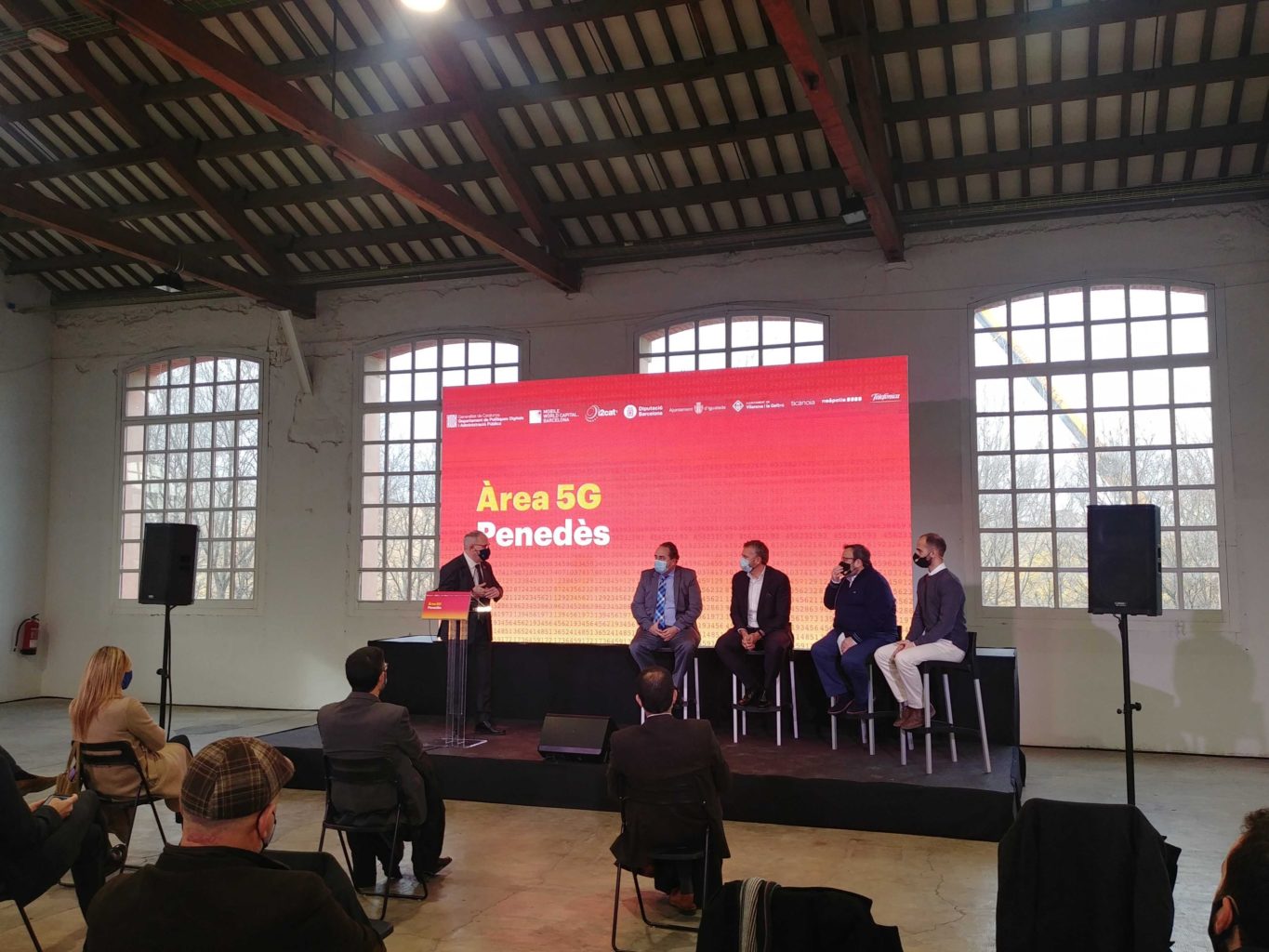 The 5G Area Penedès adds to the 5G Areas "Camp de Tarragona", "Terres de l'Ebre" and "Terres de Ponent", which will dynamize and digitalize the rural, agro-food, commercial, logistic or energy sectors. The 5G Areas promote 5G technology as a procurer, aiming to create a fabric and an ecosystem in Catalonia and to become a hub of international reference. The goals of this project are the improvement of existing technological services, the boost of the commercial use of the 5G networks and its deployment, with use cases and tests beyond the Catalan urban areas, the training on new possibilities, and the generation of new business models.
You can see the full presentation on Youtube.