16/06/2020
The i2CAT Foundation releases today its 2019 Annual Report, which compiles the most important milestones achieved by the center in 2019. i2CAT has the mission of boosting excellence-based, mission-driven knowledge, co-create solutions with a transformative impact, empower citizens through open and participative digital social innovation with territorial capillarity and promote pioneering and strategic initiatives to increase the international projection of Catalonia as an innovative digital country.
From 2015 to 2019, the i2CAT Foundation has achieved an impressive growth rate of 56%, which corroborates its strategic role as a pillar of digital innovation in Catalonia.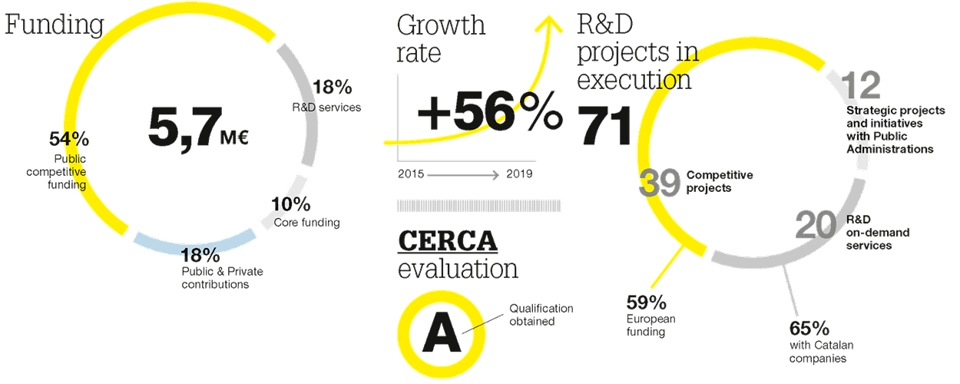 2019 has been a very successful year in terms of new European R&D projects granted to i2CAT from H2020, INTERREG, and ENI CBCMED calls. The Foundation has submitted 97 project proposals, raising 6.6 M€ in competitive funding from European, Catalan, and Spanish calls and achieving a 27,7% success rate in H2020 calls and becoming the 2nd institution in Catalonia with more EU funding from the ICT thematic priority. Within the Catalan research ecosystem, the i2CAT Foundation participates in 9 RIS3CAT projects and leads the 5G/IoT Emerging Technology communities.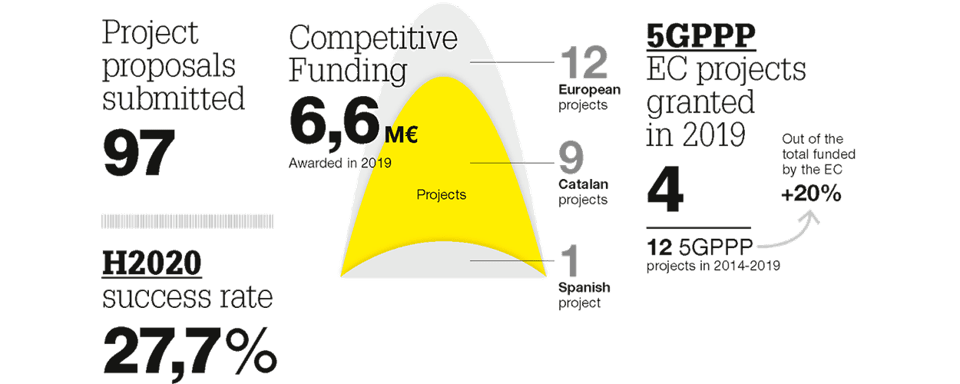 In 2019, i2CAT has formalized a roadmap for its research and development activities, aligning them towards the European Commission R&D strategic objectives for H2020. To guide the future of the institution for the next 4 years, a Strategic Plan has been created under the motto "Make Things Happen". The institution wants to transform Catalonia into a creative, empowered and innovative society, where knowledge and digital technologies are at the service of people.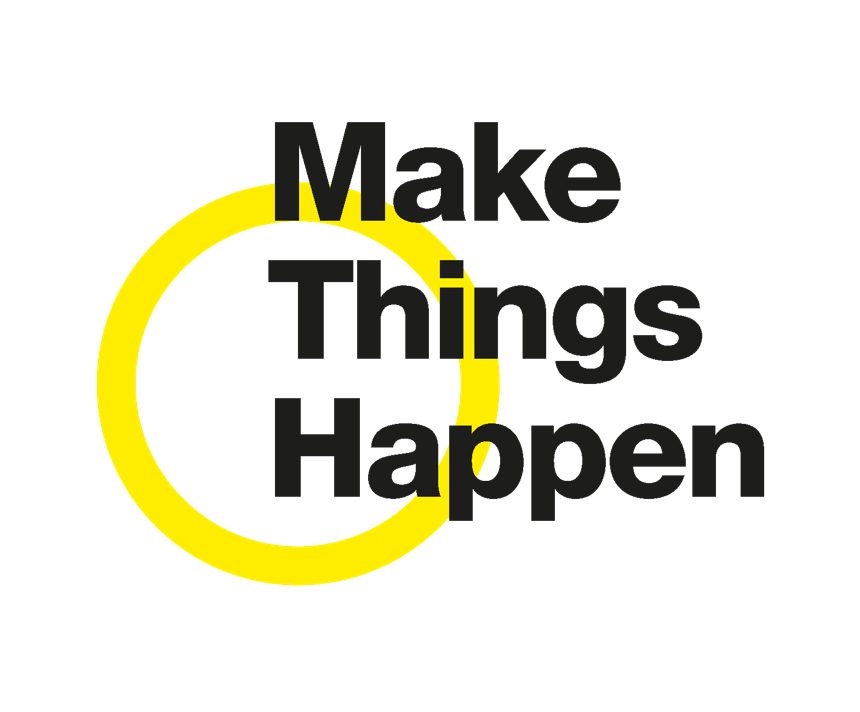 The center cooperates with private companies and organizations to leverage the knowledge gained through research. Some of the mostrelevant projects of 2019 include a collaboration with Salus Coop to share patient's health data by means of the blockchain architecture and the partnership between i2CAT and Alstom in the fields of AI and V2X.
The i2CAT Foundation continues to work hand in hand with Public Administrations to promote and facilitate the digital transformation of society. The center aims at becoming the benchmark in digital innovation for Public Administrations and to contribute to the digital empowerment of citizens through digital social innovation and open and participative access to technological advancements.
In 2019, i2CAT projects and initiatives made headlines, with more than 472 media impacts. Some of the most significative impacts emerged from i2CAT's participation at events and congresses like Mobile World Congress Barcelona, where i2CAT presented the live pilot test of the first 5G connected ambulance in cooperation with the Government of Catalonia and the Emergency Medical System of Catalonia (SEM) and in the framework of 5G Barcelona.
Thanks to a solid basis of European projects that continue growing, new core funding that grants stability, a deeply-rooted reputation for excellence in the Catalan and European innovation ecosystems, and an ambitious internal transformation, i2CAT will never stop designing the digital future.